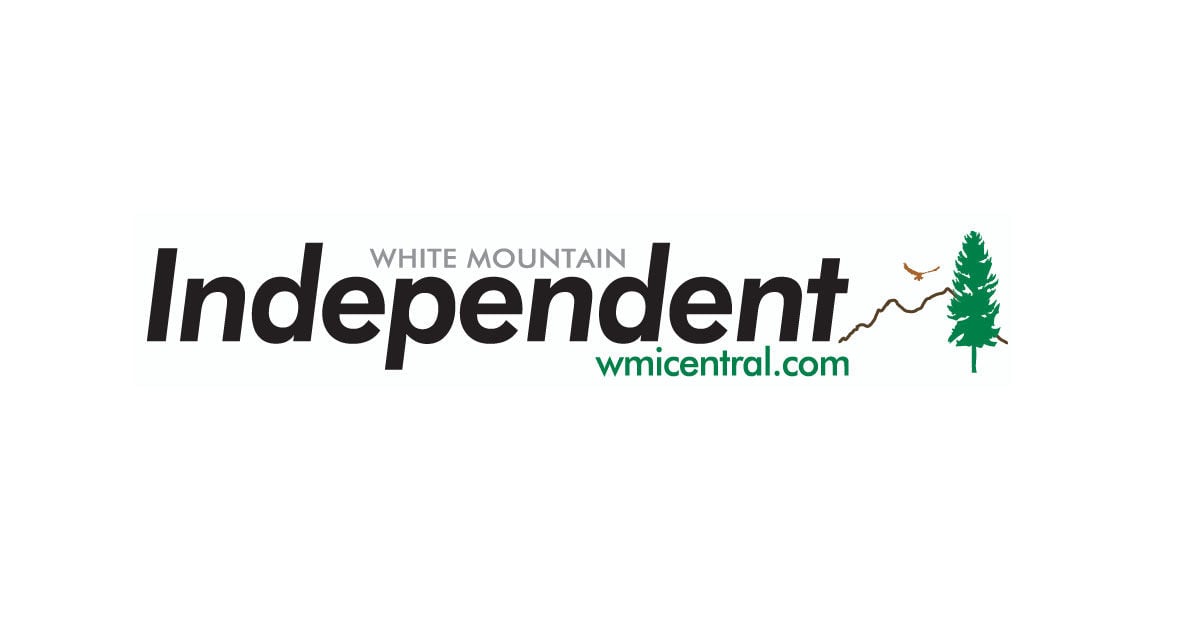 Jobs, tax cuts, health care should be O'Halleran's priorities
Thanks for the insightful letter from Cheri Woodland about Congress re-focusing their priorities.
Certainly, newly elected Congressman Tom O'Halleran knows his district has great concerns about their water supply and I assume all rural communities want internet for their classrooms, but as Woodland pointed out, jobs, tax cuts and health care are the overriding issues right now.
She mentioned the BAT, which is also a serious matter. It will be part of the tax package that will probably be addressed soon. I don't think many people in Arizona are prepared for the results of a 20 percent tax on imported goods.
The retailers will have no choice but to add that to the price of the goods. Maybe when the economy is better and new jobs are created and people who haven't had a raise in years get one, we might address a tariff on imports, but for now we should stick to the basics.
My best wishes to Congressman O'Halleran for a successful first term. If new jobs show up in his district and people see real tax cuts, I bet he'll be pretty popular.
Ruben Diaz,
Lakeside
Classified ads don't contain much information
Every week, I read the "Help Wanted" section of the classifieds in the White Mountain Independent. I am amazed at how many businesses run ads in the classifieds that have so little information.
Some of these ads don't say the name of the business. Others have the name of the business, but so few details it is not at all clear what the job is. Still others have insufficient contact information.
Most of these ads cannot be verified by looking them up on the internet. Some of these businesses may have a website, but the website does not show any positions being open where the ad states. Some say, "Look at our website for more information," but they have even less information on the website than in the newspaper.
Then there are the ads where the business apparently does not tell their receptionist anything because that person says they did not know there was an ad in the newspaper. This makes me wonder if these ads scams?
Do these ads appear so some scammer can get resumes from job seekers to somehow steal from them? Or maybe this business is not that serious about hiring? This ad is not professional, so maybe this business is not a desirable place to work?
Schools and governments have the most professional ads in the newspaper. I wish businesses would have professional ads, as well. Since businesses appear to not know what a professional hiring ad should have in it, I will explain.
The ad should have the name of the business, a description of what the job is, the business location, mailing address, phone number, name of person who actually makes the hiring decisions and name of person collecting applications, hours during which a person can apply for the job, deadline for filling the position, email address and website.
If the business has a website, make sure that current hiring information can be found on that website. Make sure the people that a job seeker is most likely to talk to first knows about the job opening. If a business is running an ad in the newspaper, have a sign about the job opening on the building where the business is so that if a customer or non-customer goes to your business, they will see consistent information with what is seen in the ad.
To all employers: If you are able to train inexperienced people, please be willing to train.
Joy Jackson,
Lakeside
Vietnam vet in hospice care appreciates new bed
As a Vietnam veteran recently confined to hospice care and completely bedridden, I am amazed at the generosity and compassion of Hospice Compassus.
They recognized my discomfort and lack of sleep due to the mattress that was initially provided. They had a beautiful, custom extra-long twin made for the hospital bed, foam and gel with a fabulous covering. Mountain Mattress came through with just the perfect solution. It is exceptional in both comfort and fit.
A big thank you to both Mountain Mattress and Hospice Compassus for providing me with many comfortable nights of sleep and an all-around daily comfort as I continue the battle.
Gerald Robertson,
Show Low
Let's block ads! (Why?)
Powered by WPeMatico
Share and Enjoy